Counselor
At Bruneau-Grand View Joint School District, our mission is to provide a high quality education, preparing students for futures that enable them to be positive contributors to society. As part of our mission, our Counseling Department seeks to provide a wide range of resources to help our students succeed, including academic, scholarship, social/emotional, and career resources. We invite you to further explore the resources available on this page.
YES Idaho
Idaho is implementing a new system of care for children's mental health called Youth Empowerment Services (YES). YES provides options for families who need care for their children with serious emotional disturbance (SED). It is strengths-based, family-centered, and it incorporates a team approach that focuses on providing individualized care for children. Please visit the youth empowerment services website for more information.
Sources of Strength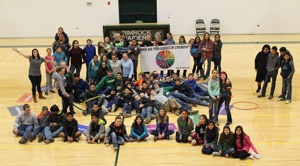 The goal of Rimrock Sources of Strength (SoS) is to connect our community. We all belong, and we want to promote a safe, positive environment. Suicide and mental health can be hard to talk about. We are breaking down barriers and are connecting to trusted adults and peer leaders. Please take a moment to view our what our Raiders think of SoS video. Raiders Sources of Strength are making an impact around the state!
Contact Us
Sydnie Huschle-Renk - Rimrock School Counselor
Emily Watelander - Sources of Strength Advisor